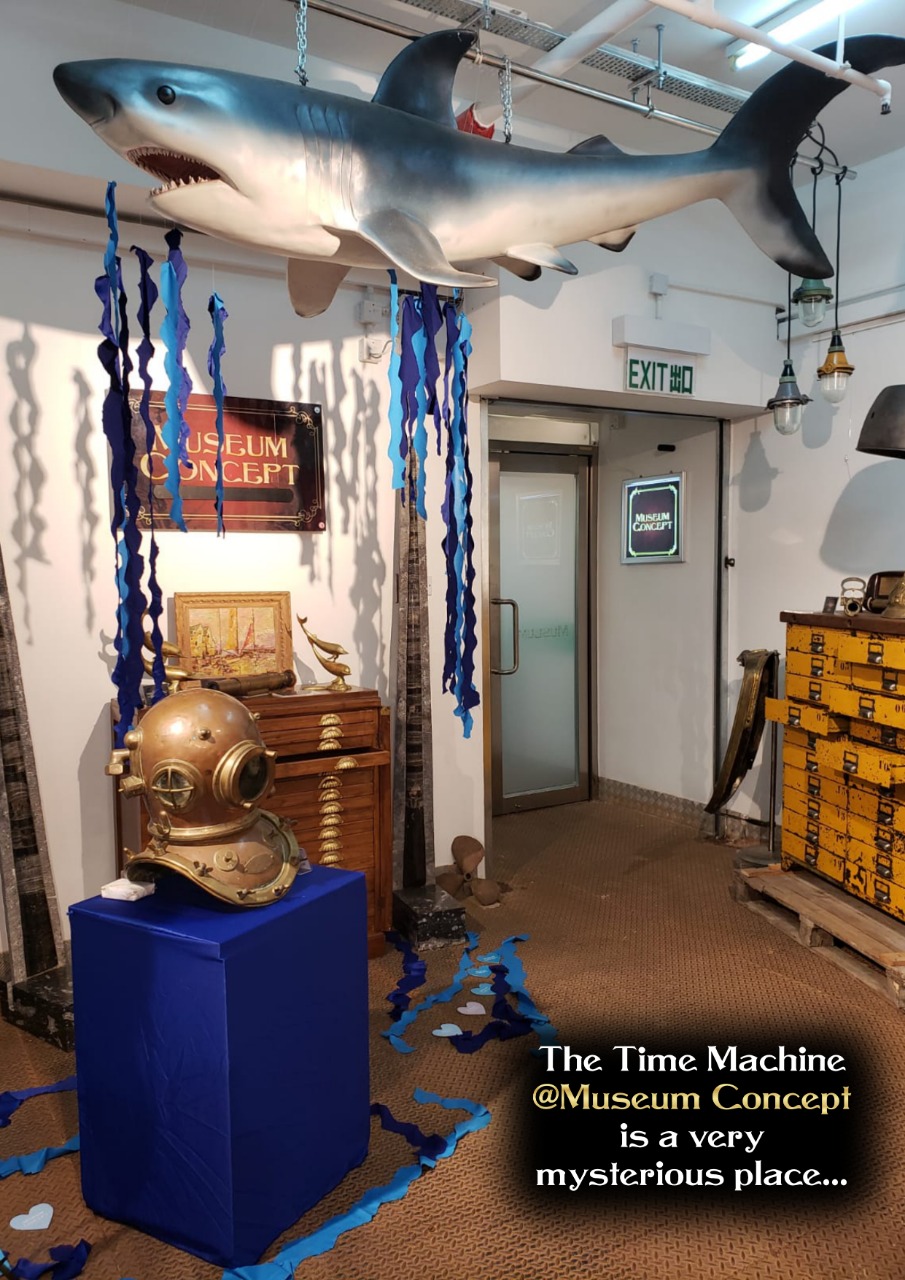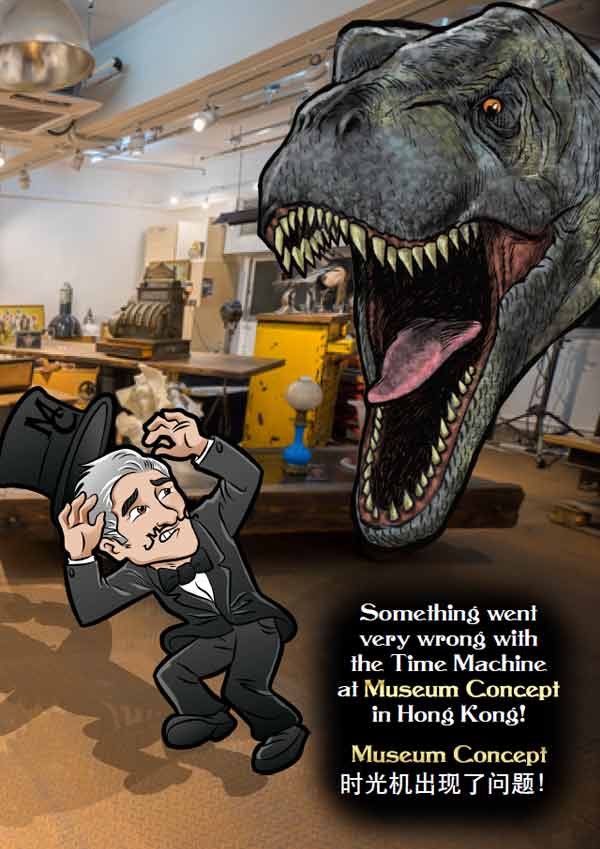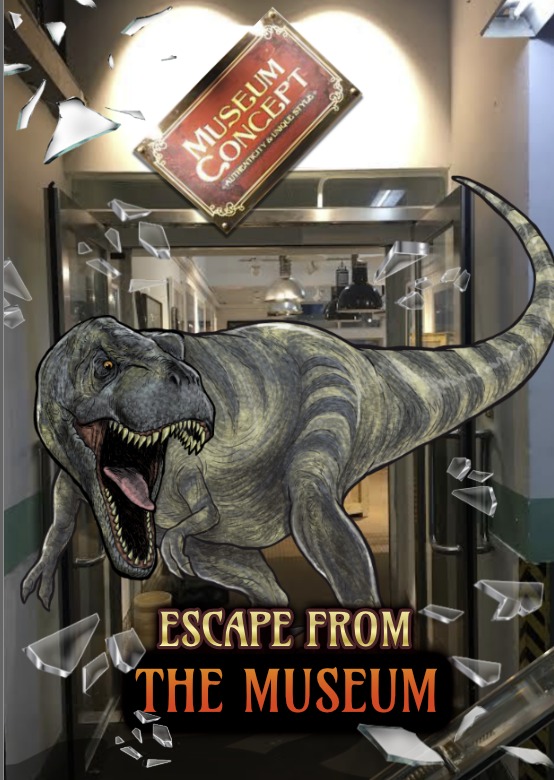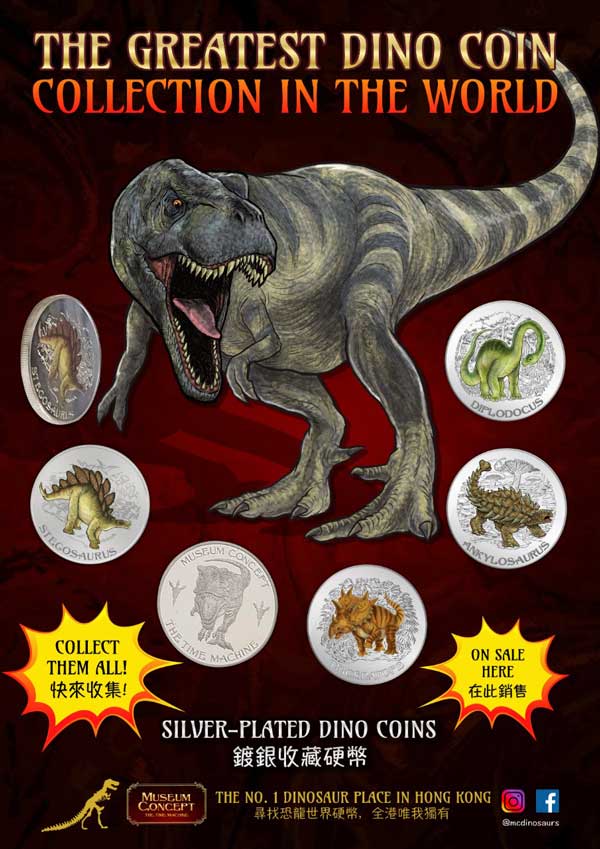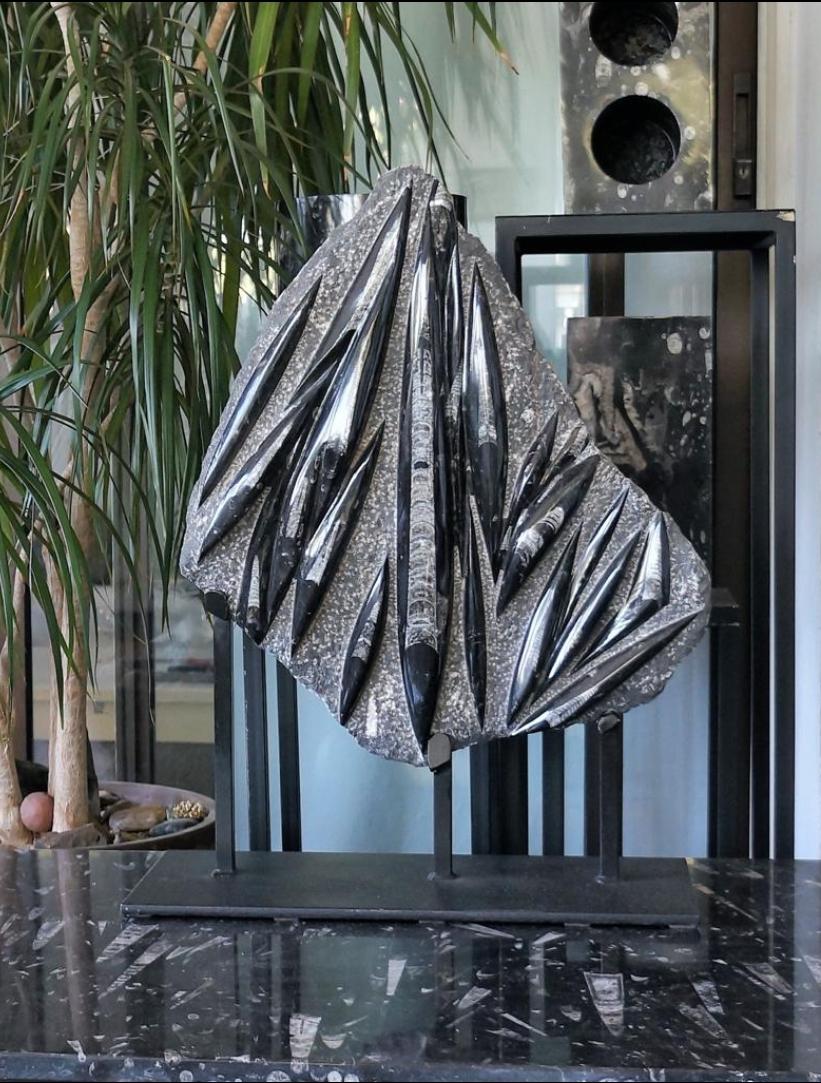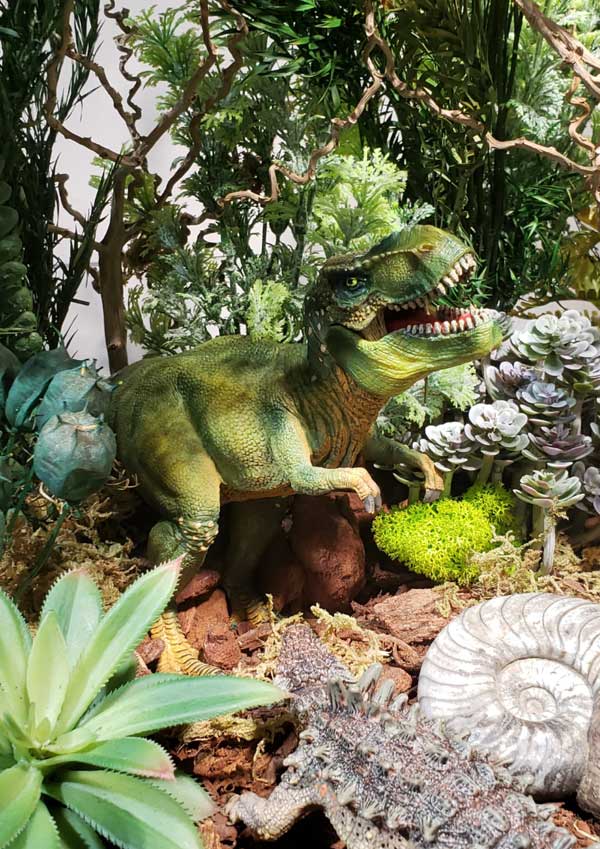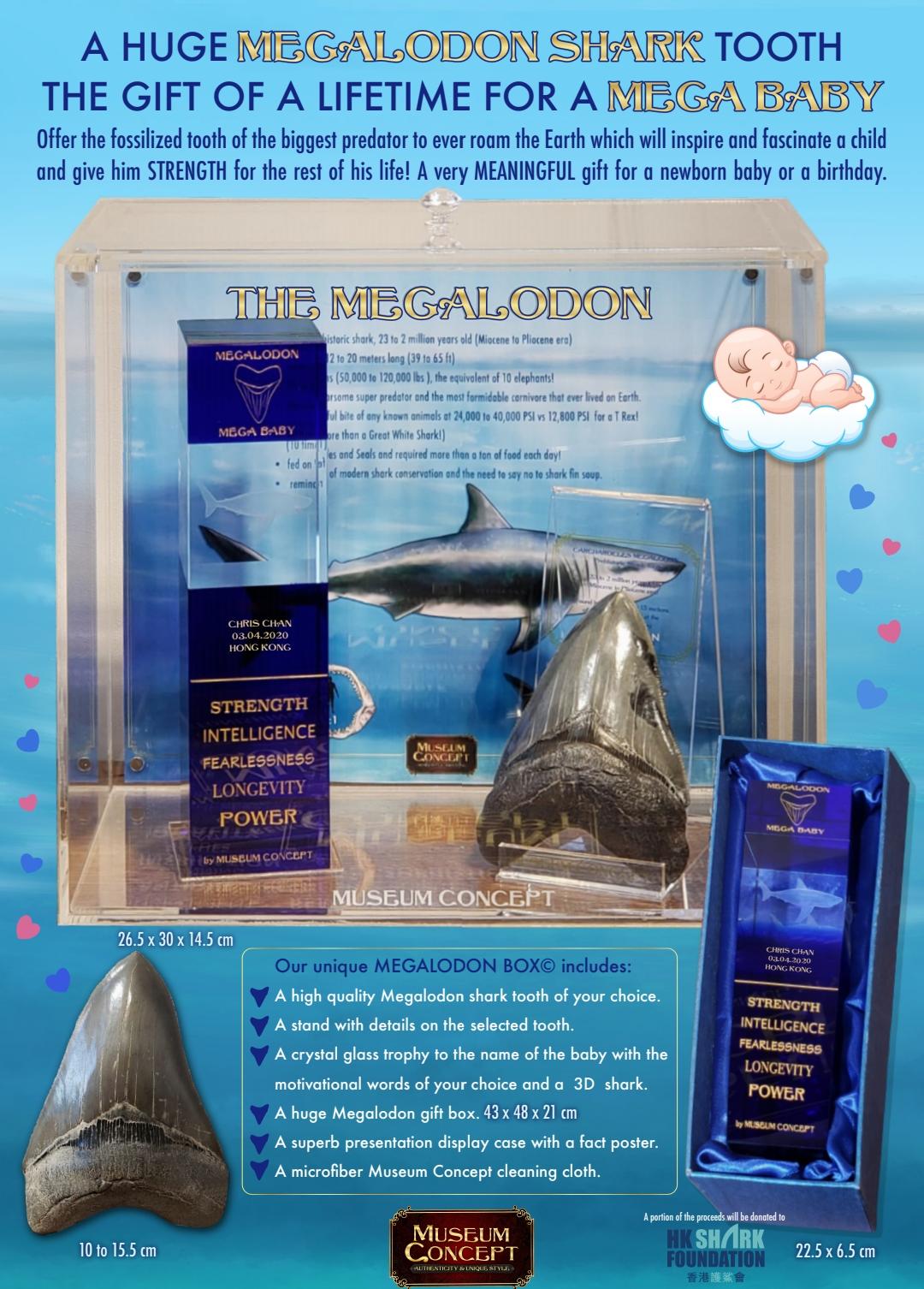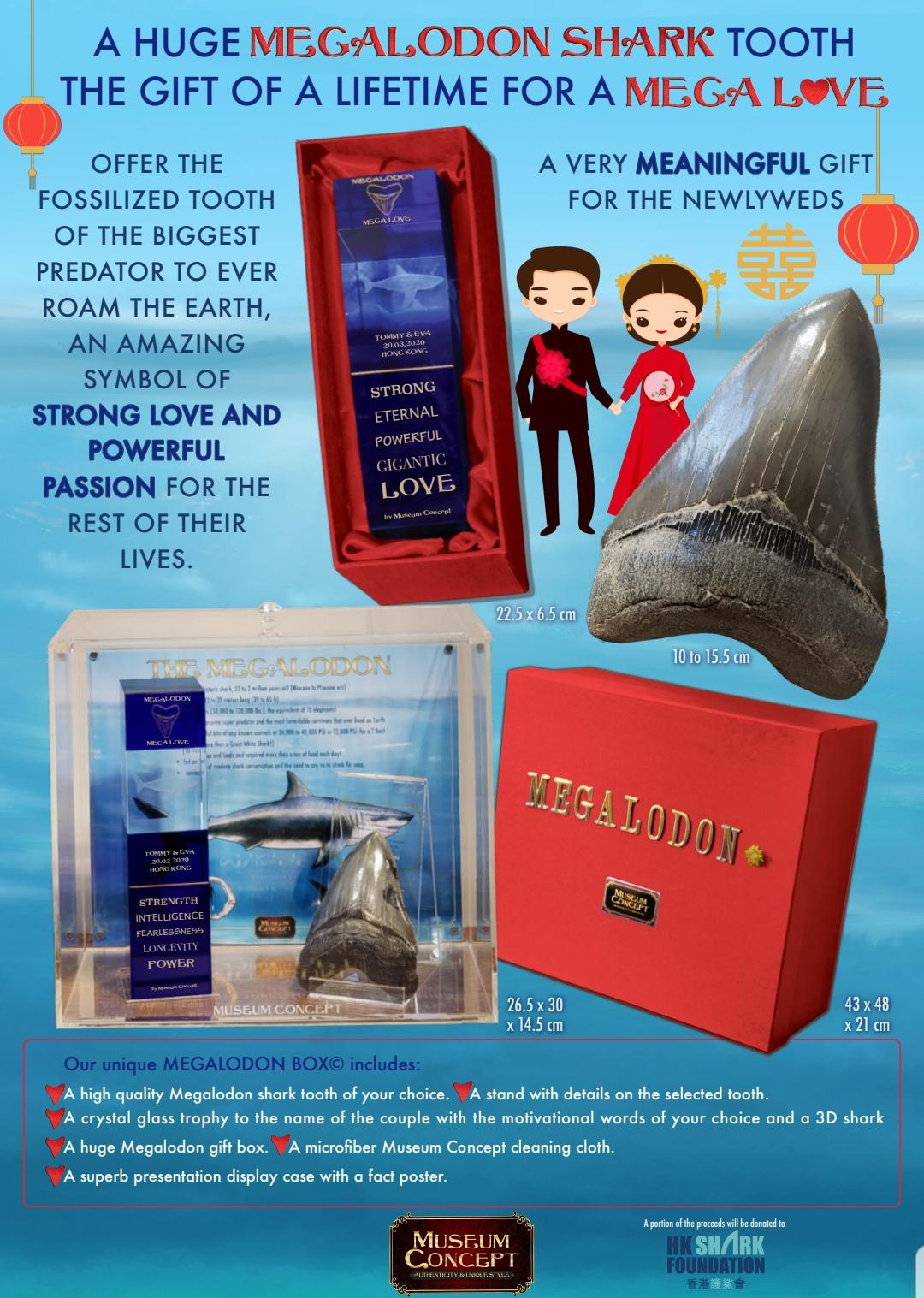 MC

MEGALODON MUSEUM BOXES

A huge MEGALODON SHARK TOOTH as the gift of a lifetime. Offer the fossilized tooth of the biggest predator to ever room the Earth, an amazing symbol of strength, longevity and eternal love. A very meaningful gift for a wedding, a newborn baby or a birthday. Each authentic tooth measures between 10 and 16 cm following your choice, it is over 5 million years old and beautifully displayed with a crystal trophy engraved with your name in an acrylic museum box and packed in a huge gift box.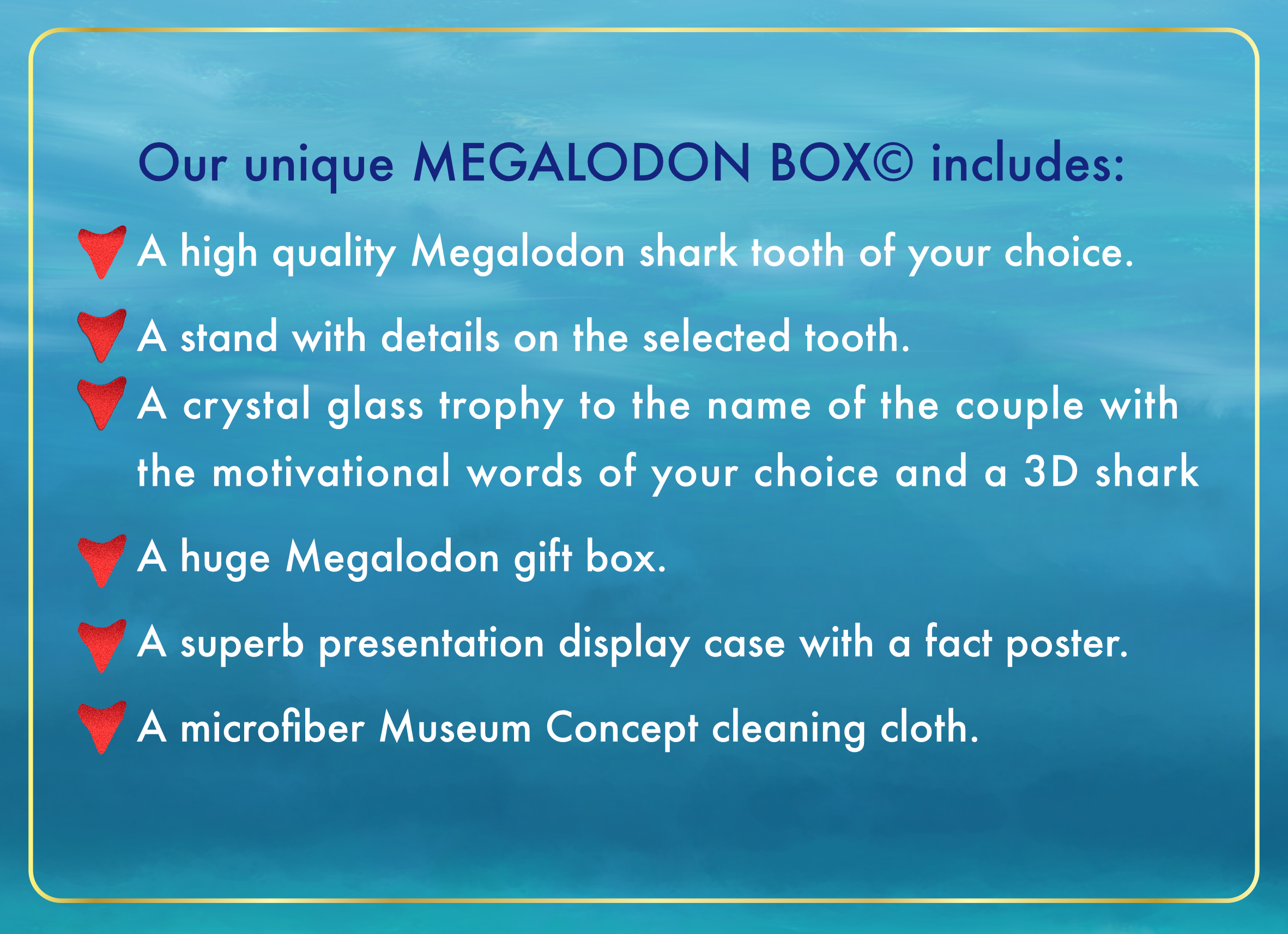 MC

DINO COINS

©

Collect these amazing silver-plated and colored Dino Coins©
. There will be regular additions to the collection and soon a collector book to brilliantly store them. Each coin has been designed with exceptional details and creates pure excitement. The Stegosaurus Dino Coins are the first ones but look out for the Triceratops, the Ankylosaurus, the Diplodocus and plenty others, all coming your way soon in their cool acrylic collector boxes. Ask the nearest newspaper stand to you in Hong Kong or order it here.
MC

MICRCOSCOPE DINO SLIDES

Coming soon are exceptional microscope slides with dinosaur and fossil treasures never displayed in such an interesting way before. We have also selected the best pocket microscope around which is truly a time machine for you to dive into another world, a mysterious universe. You are about to discover wonders that are going to trigger both your scientific and artistic mind. An infinite journey of discovery studying Megalodon teeth, Oviraptoridae egg shells, Prehistoric Fish, Mammoth hairs and so much more.
MC

JURASSIC MICRO-GARDENS

At Museum Concept, we have the most exceptional way of displaying your fossils and minerals in the form of our bespoke "Jurassic Forests". Very realistic  and relaxing, it's also a wonderful mini-museum with authentic pieces which you can choose with different sizes and treasures following your budget. A dream come true, an outstanding and meaningful gift. And last but not least, the vegetation is dry and does not need any care. Time to decorate your home!
MC

FOSSILS & MINERALS

Invest in fossils and minerals for your immense enjoyment! Whatever your budget, MUSEUM CONCEPT is the place to find the best quality fossils from around the world. Don't hesitate to visit us at our Time Machine showroom (only by appointment), you will love what we have, from giant Megalodon and Spinosaurus teeth to impressive Ammonite and spectacular Trilobites. The colorful minerals will surely enchant you too. It's also the only place in Hong Kong to see Gogottes, the most incredible million year old sculptures created by the Earth.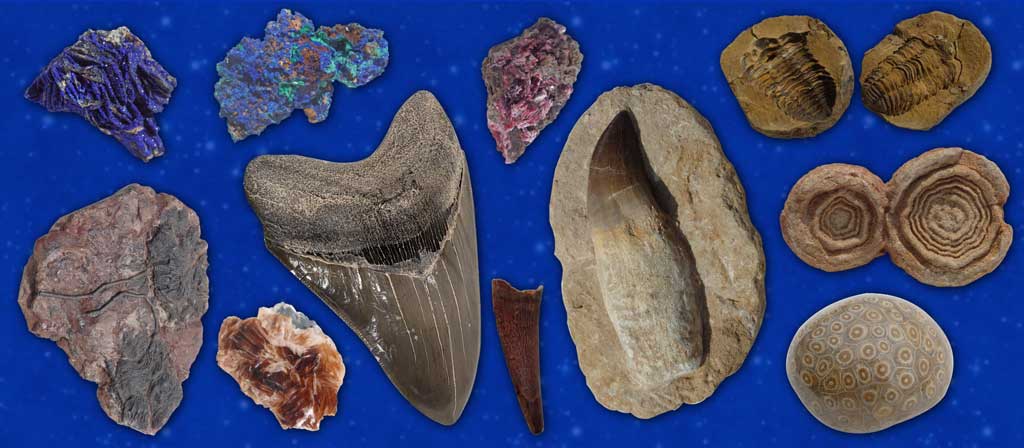 MC

MINERAL JEWELLERY – Designed by Nature

The perfect gift. Just by looking at our jewellery, you will feel embodied, empowered and energised. The strength lies inside yourself, at the corner of your imagination and your heart. You will feel so much stronger and mindful; this is the power of having a unique type of gorgeous jewellery designed by nature nobody else has. Each of our jewellery is a "Peace" of Happiness!
MC

THEMED INTERIOR DECORATION

"My Jurassic Room", A Childhood Room Stays With You Forever

A dinosaur room is a child's dream and it's now a reality with Museum Concept's "My Jurassic Room" where you can spend all your "Nights at the Museum". While you can have a private museum of your own, we also developed every feature to ensure a one-of-a-kind thrilling room including pterosaur ceiling lights and a diplodocus floor light. Check here for more information on our amazing children's Rooms of Dreams.
Museum quality pieces for the most amazing interior decoration
Museum Concept is also specialized in sourcing the highest quality fossils and minerals to adorn your house, office or business, just let us know what you have in mind or let us work on several options from your given budget. We currently have a stunning 61cm Hyphalosaurus lizard, a 57 cm double Chondrostei fish and a 41cm Protopsephurus liui in-house. See here.